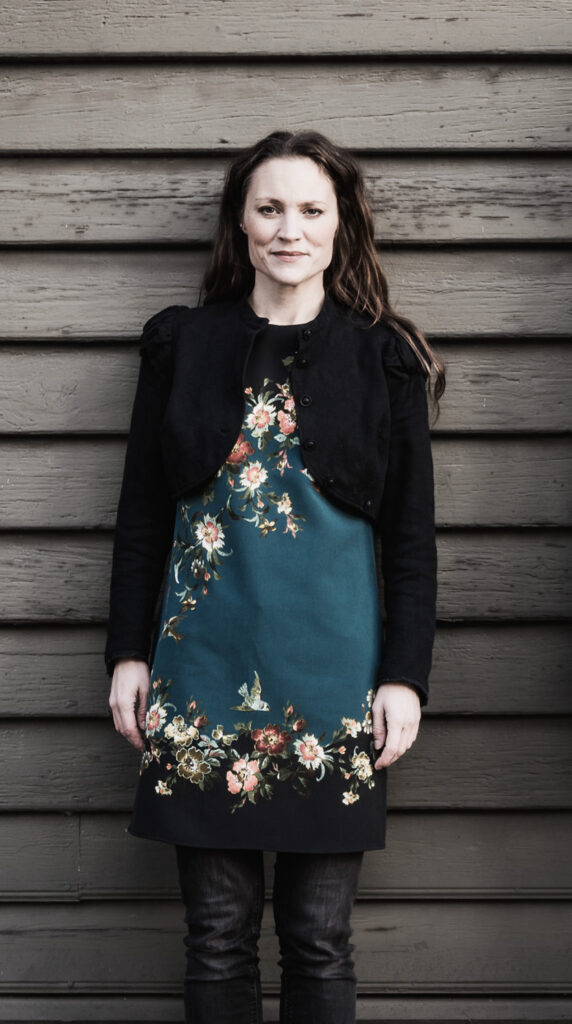 Anna Ander is a singer with a great musical breadth who grew up on Gotland, a Swedish
island in the Baltic Sea. She studied singing at the Academy of Music and Drama in
Gothenburg and in London with, among others, Dame Emma Kirkby. She also studied with
Susanne Rydén in Stockholm, specializing in music from the Renaissance and Baroque.
She forms part of a duo with Olof Ander who plays the Swedish mandola, Irish cittern and
viola d´amore and together they perform traditional Swedish folk music. She also forms part of a lute song duo with Jakob Lindberg with whom she released the album "Återspeglingar-svenska sånger" (TOPCD01, 2007). Her interest in music drama has led to prominent roles in several staged productions, such as ones with the "Utomjordiska Kompaniet", which specializes in baroque opera. In addition to her work as a freelance singer she is a member of the international touring choir "Romeo & Julia kören", a dramatic vocal ensemble based at the Royal Theater in Stockholm. Anna tours regularly and has performed in Scandinavia, Europe, Japan, China and USA. Her own record label has released three albums which has received critical acclaim by Swedish as well as international press.
Anna Ander (född 1978) är uppvuxen på Gotland. Hon är utbildad i renässans- och barocksång på Musikhögskolan i Göteborg och i London, och har bl a studerat för Emma Kirkby och Susanne Rydén. Inom den tidiga musiken har hon en duo med Jakob Lindberg, professor i luta vid Royal College of Music i London, som tillsammans med givit ut albumet "Återspeglingar-svenska sånger" (TOPCD01,2007) och tillsammans med Olof Ander bildar hon den folkliga duon "Duo Anna & Olof. Anna är en sångerska med stor genrebredd och det musikdramatiska intresset har givit henne framstående roller i uppsättningar med bl a barockkompaniet Utomjordiska i Göteborg. Musiken har tagit henne på turnéer runt om i Skandinavien, Europa, Japan och USA. Sedan 2012 är hon medlem i den internationellt turnérande Romeo & Julia kören – en musikdramatisk ensemble hemmahörande på den Kungliga Dramatiska Teatern i Stockholm.